Haoliwoo's marketing technology|VR 360 for Real Estate
The 5-year-old Haoliwoo Network Real Estate Co., Ltd. (founded in 2015), which is famous in Macao, has young and energetic marketing team members with an average age of under 30. They value the interaction of online publicity and social platforms so they are constantly seeking innovative and new promotion ways in the Real Estate industry. 


The Marketing Director Harry said that Haoliwoo always cares about the customer experience. When they learned that Golding technology has a VR 360 production team in Macao, they immediately required us to make one of the apartments of "Waterfront Duet" into a VR scene so that their customers can "walk around" in the apartment just by mobile phone, computer or tablet in 360 degrees. More importantly, the company team can conduct sales faster and more effectively; from the online approach, to the offline mouth-to-mouth sales.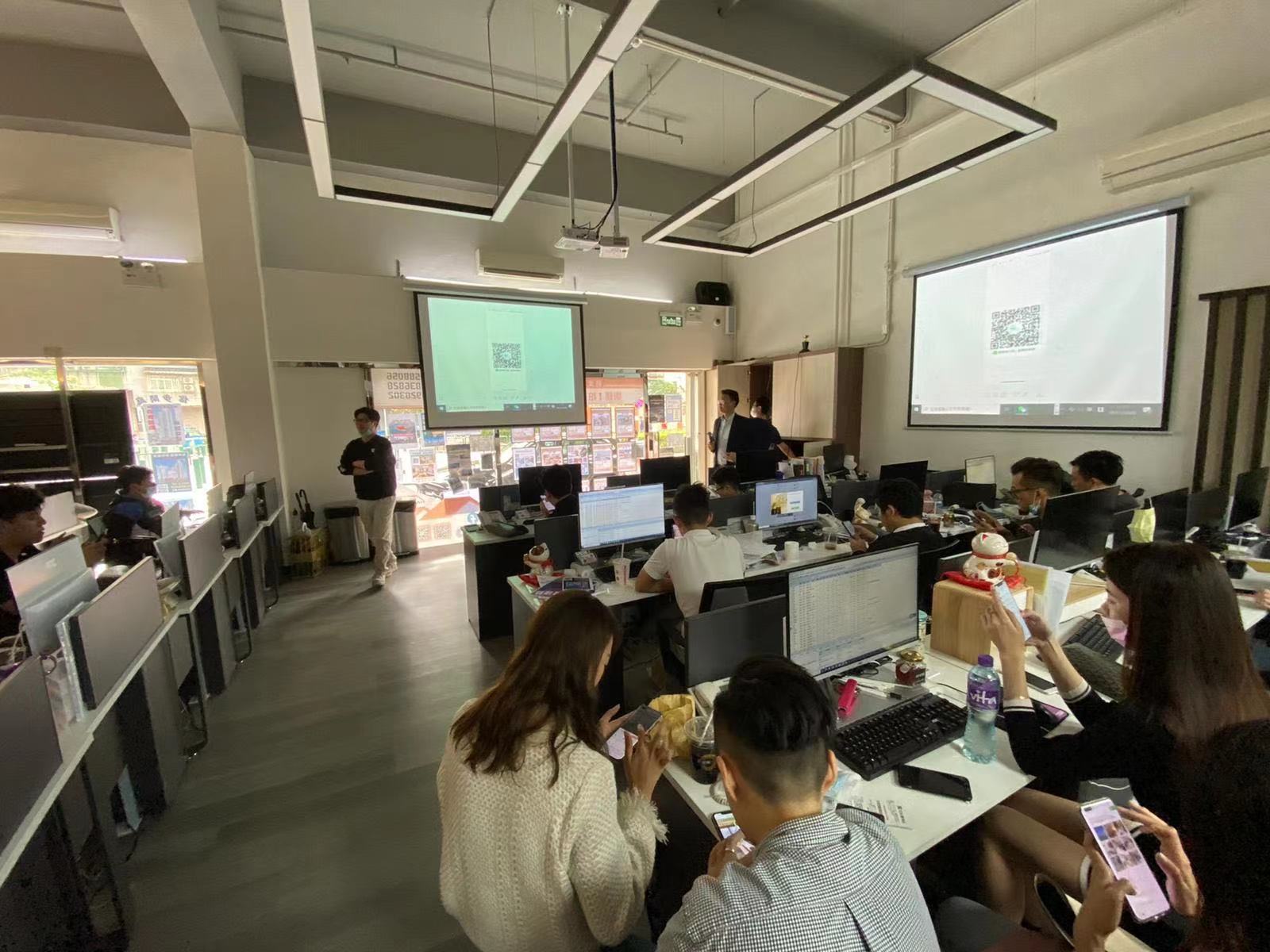 Case study: "Waterfront Duet" the most remarkable residence in Fai Chi Kei Area
"Waterfront Duet" is one of the most outstanding residences in the Fai Chi Kei area, and the demonstration unit this time is the high-rise A unit. With VR 360, you will have an immersive experience in it! You can walk around the unit at will, see the real internal partition and decoration of the unit, and enjoy the scenery outside the window.
<iframe src="https://www.4dkankan.com/spc.html?m=t6Z3gY43I" width="100%" height="480″ frameborder="0″ allowfullscreen="allowfullscreen"></iframe>
 The application of VR technology for real estate has the following advantages:
VR space can perfectly restore the real space 1:1

No need to download any apps, with just a link, you can "walk freely" in 360° space.

Voice intelligent can be set to let buyers know more about details of the unit;

Buyers can roam in the space at will, and agents can also "walk together" and communicate with buyers on the same screen (Realtime), and introduce the unit to buyers without any obstacles;

You can take 360 short videos in the VR 360 space, allowing the agents to present in the space. 
The "Walk Together" function sets up a bridge for real-time communication between agents and customers, making online real estate sales a reality.
This time, the agent Ms. Deng, who recorded the 360 ​​space videos for us, revealed to us that in the past, agents were unable to provide more effective and truthful information to the buyers. This caused buyers and agents to spend too much time in communication. As a new sales tool, VR360 for real estate enables agents to effectively improve traditional sales behaviors, enhance customer experience, save labors and time costs, and improve overall service quality, thereby increasing real estate transaction opportunities.
Fragments of Miss Deng's showing around in 360 space
Audiences prefer VR 360 for real estate| Spend more time online with VR 360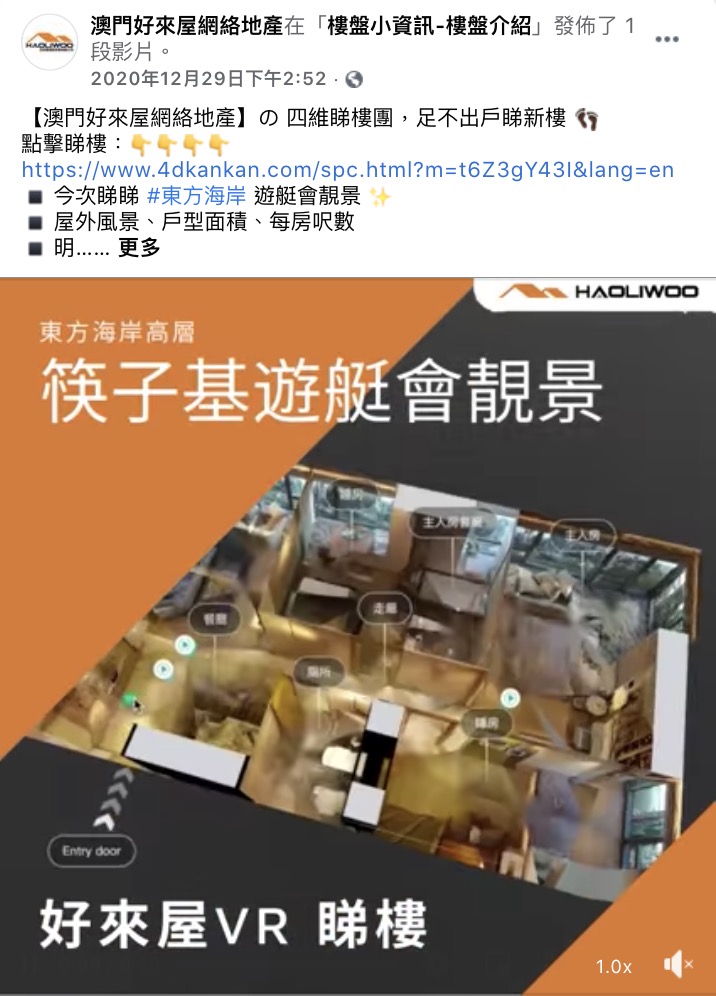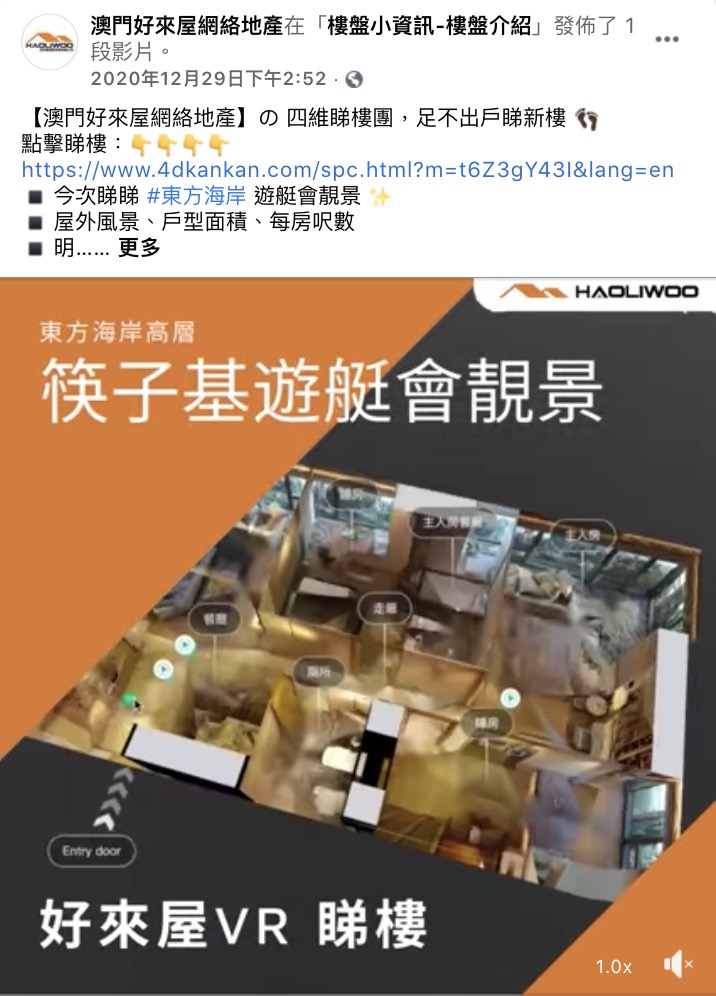 Haoliwoo use VR 360 to promote their real estates on Facebook
According to the data on the Facebook page of Haoliwoo, the related advertisements of VR 360 for real estates on the Waterfront Duet have a click-through rate (CTR) of 10%, which is twice higher than the average 5% of other forms of advertisements! The cost of click (CPC) is less than MOP 5, which proves that compared with traditional advertisements, viewers prefer spending more time with VR 360, and VR 360 advertisements have a lower click-through rate.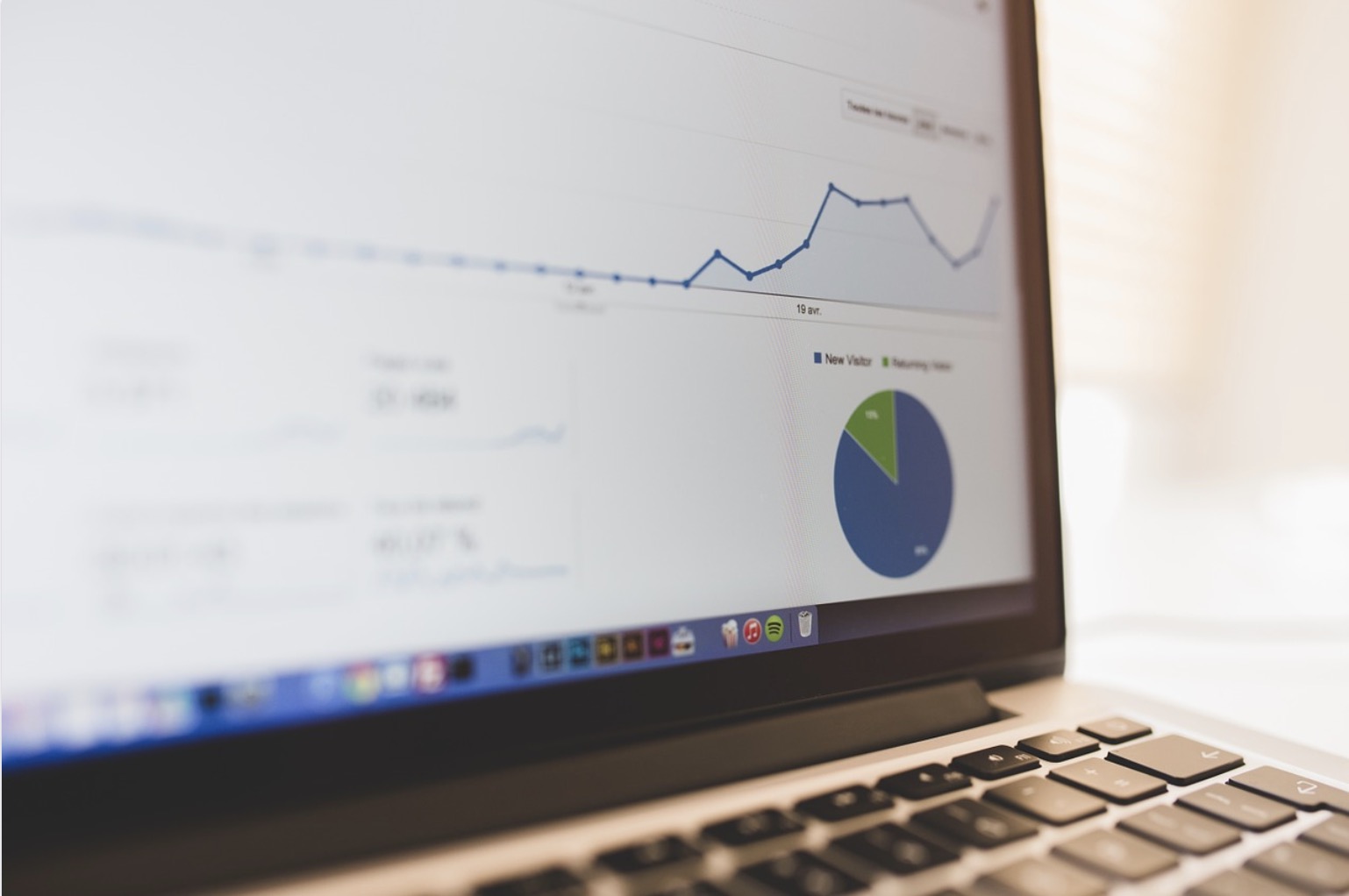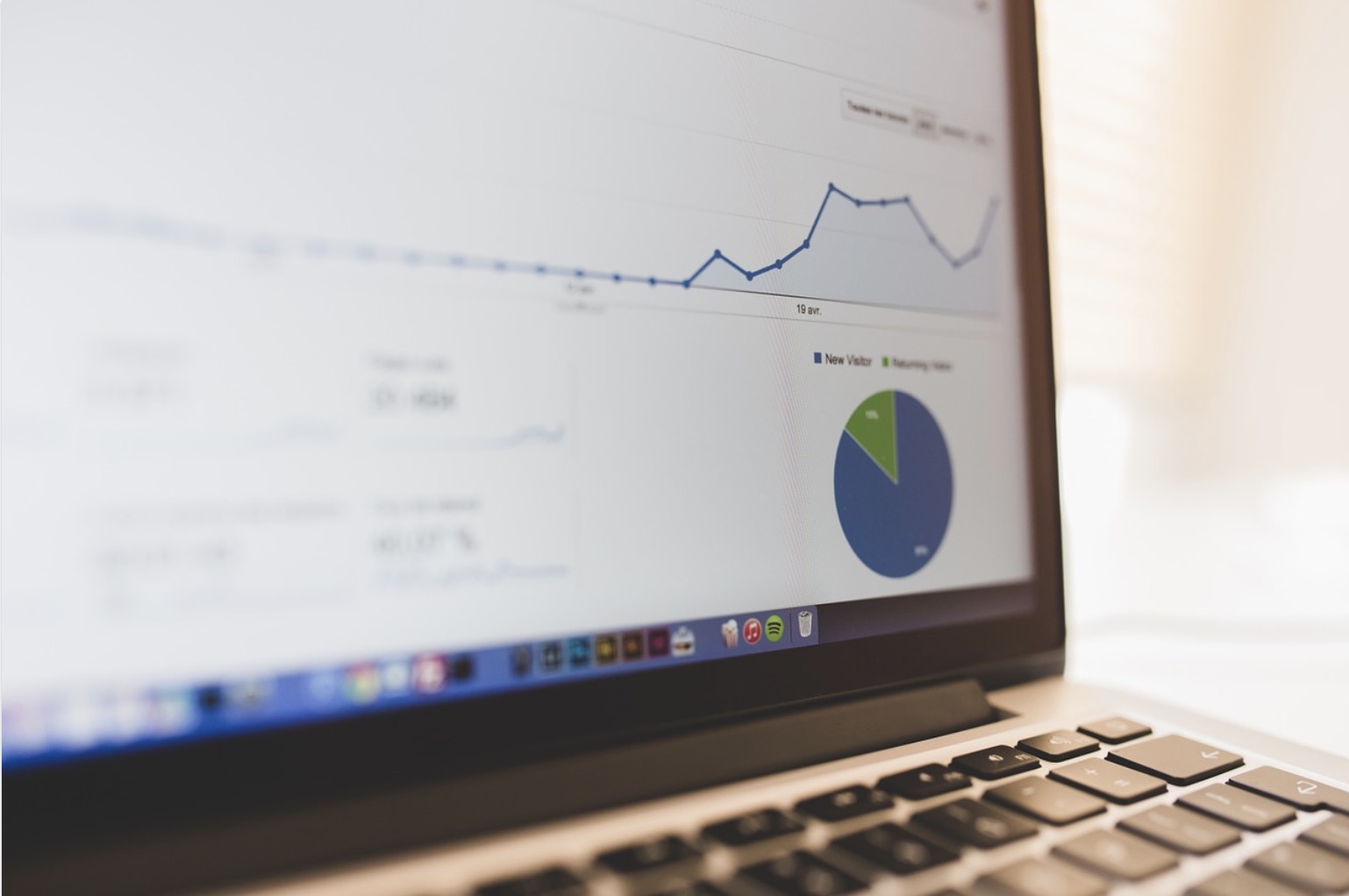 Analysis of China's real estate industry
VR 360 for real estate has been successful in mainland China, Hong Kong, Taiwan, and even major cities all around the world. A data from a report of BiliBili's shows that, for mainland china(1),:
In the first half of 2020, for the agents, they launched an average of over 500,000 times a day, a 35-times month-on-month increase compared to the end of 2019;

As of September 2020, VR 360 for real estate has covered more than 120 cities across the country, and users have used VR 360 for real estate more than 500 million times.
Statistics show that through VR 360 for real estate, there are four points of growth:
The length of stay per user increased by 210%

The amount of viewing the apartments increased by 138%

The efficiency of agents showing around the apartments increased by 13%

The conversion rate of business opportunities increased by 15%.