The Macao Museum has added an online VR virtual tour to the exhibition "The Story of Three Cities – Guangdong-Hong Kong-Macao Bay Area and Silk Exports in the Ming and Qing Dynasties" (hereinafter referred to as "The Story of Three Cities").
The online VR virtual reality exhibition provides introductions in Traditional, Simplified, Portuguese and English, including two types of experience: interactive exhibition halls and interactive exhibits. The public can enjoy 360-degree viewing by simply touching the screen or dragging the screen with a mouse. In the special exhibition hall, you can enjoy the high-definition images of the exhibits and check the text description by clicking the position of the exhibits.
The exhibition tells the story of the past and present of the Guangdong-Hong Kong-Macao Greater Bay Area from the four themes of "Old Bay Area", "Silk Export", "World Change" and "Today's Bay Area".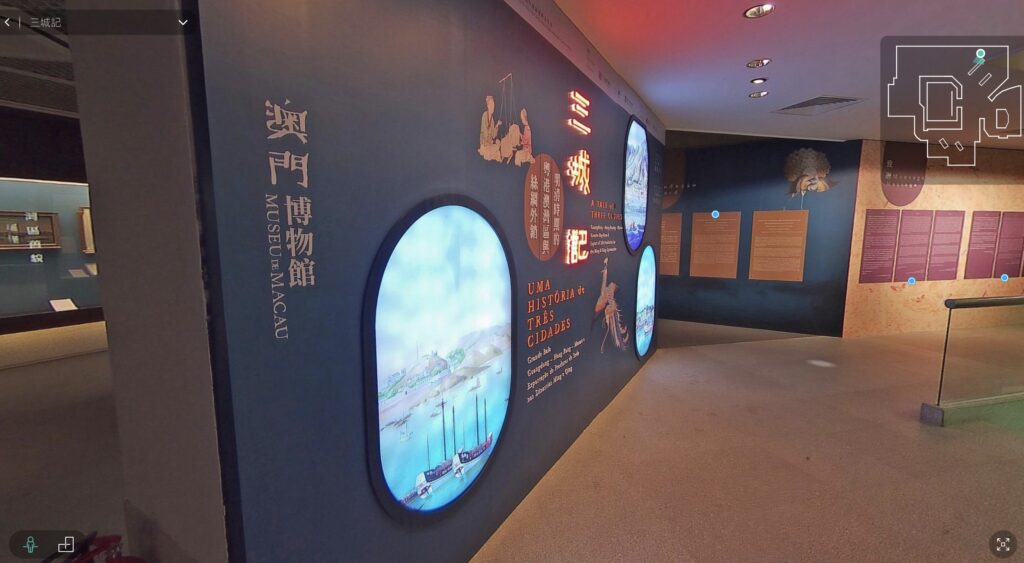 Conclusion
Online exhibits can be displayed in different museums, enriching citizens' understanding of history and culture in different regions. Through VR technology, even if the exhibits have left Macau, citizens can still see the cultural relics on display at that time online. We also assist the bureau to deploy the virtual reality locally. All the pictures, components, databases, etc. used in the virtual tour are stored in the bureau's server to ensure data security. There is also greater flexibility in the form, or adding or removing pavilions. It is also expected that more exhibition scenes will be made into VR in the future to form a "collection", so that the public can see more different types of exhibitions.