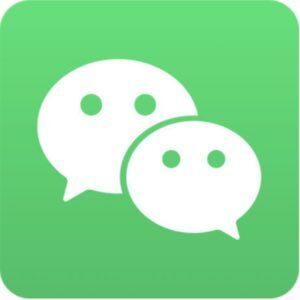 The number of WeChat users reached to 1.1 billion in the first quarter of 2019. The use of WeChat public accounts can help individuals, companies and organizations to publicize their brands at relatively low cost and probably communicate with 1.1 billion users worldwide. Therefore, many people in Macao, Hong Kong and overseas hope to launch WeChat public accounts to display their products and publicize and promote their activities and brands at almost zero cost.
However, many people feel that it is very troublesome to apply for WeChat's public accounts, especially the policy of public accounts always changes rapidly. Now, we compiled the latest public account knowledge in 2020, hoping to do helps for you.
Kinds of WeChat Public Accounts
In the past, WeChat public platform accounts were classified into 3 kinds:
1. Service Account
2. Subscription Account
3. WeChat Work
In 2020, WeChat public platform changed the kings to:
1. Service Account
2. Subscription Account
3. Mini Program
4. Wechat Work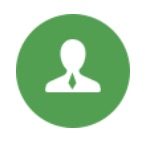 Service Account 
It has wide application, high interaction and data exchange service. In addition to the message sending, it can also provide customer service answering, phone recharging, hospital lining and other service functions. After authentication, it can send 4 messages in way of group once a month.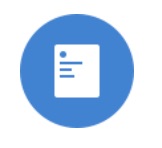 Subscription Account
It is mainly focused on conveying messages to users (similar to newspapers and magazines). Before and after authentication, one message can be sent in way of group every day.

Mini Program
A kind of "application program" that can be used without downloading, and with just clicking on installation for taking on the function of APPs.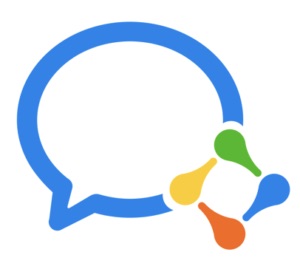 WeChat Work
When the account is mainly used in the enterprises internally, it just can be used through downloading the APP "Enterprise WeChat" additionally.
From this point of view, if the enterprise would like to publicize itself, the service account and the subscription account are first selections. What is the difference between the service account and the subscription account?
The Difference between the Service Account and the Subscription Account
The service account and the subscription account are the most popular kinds in the market. It is convenient to apply and easy to set. In terms of function, both the service account and the subscription account need to meet the following functions:
1.Send Images/Voice/Video/Texts
2. Jump to External Links
3. Jump to Past Messages/Texts
4. Card Voucher Function
5. Customize Menus
6. Vote
7. Scan QR Code
8. Shake the Phone
9. Reply Automatically
10. Group Sending Function
11. Customer Service Function
In terms of application qualification, companies outside mainland China, that is, overseas companies, can only apply for the service account through their own qualifications. However, if you don't mind that the real "ownership" falls into the hands of the intermediary company, you can also register the "subscription account" under the intermediary company. Just in case that the intermediary company goes bankrupt, your company will not be able to carry out the annual account authentication, which will cause that the subscription account can not log in.
In addition, if you want customers to place orders or collection and payment through WeChat public accounts, you can only apply for the service account. Because only the service account has WeChat store and WeChat payment functions.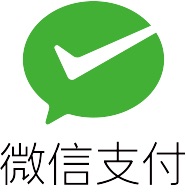 WeChat Payment
The service account can use the function of WeChat payment.
Conclusion
Advantages and Disadvantages of the Subscription Account
The advantage of the subscription account is to have a mainland version of the public account at a lower cost. What is more powerful is that, with the utilization of a subscription account, we can send in way of group once a day, while the service account we can only send in way of group four times a month.
The disadvantage is that, for overseas companies, ownership is not their own. Due to problems with authentication and insufficiency on functions, accounts are easily blocked and cannot be recovered.
The contents of the subscription account will be collected in the "subscription account" folder. Even if we can publish every day, users have to click in to see contents, and the results of the subscription account are not as good as the service account.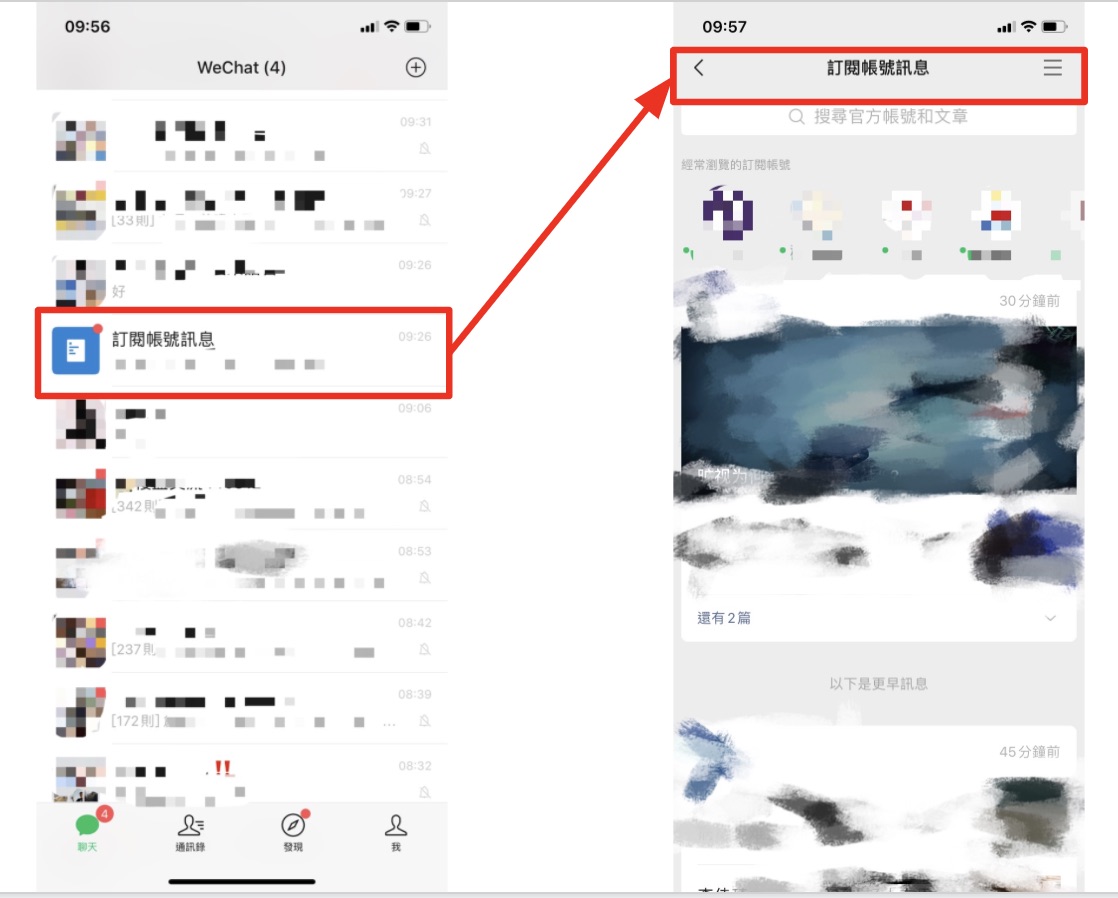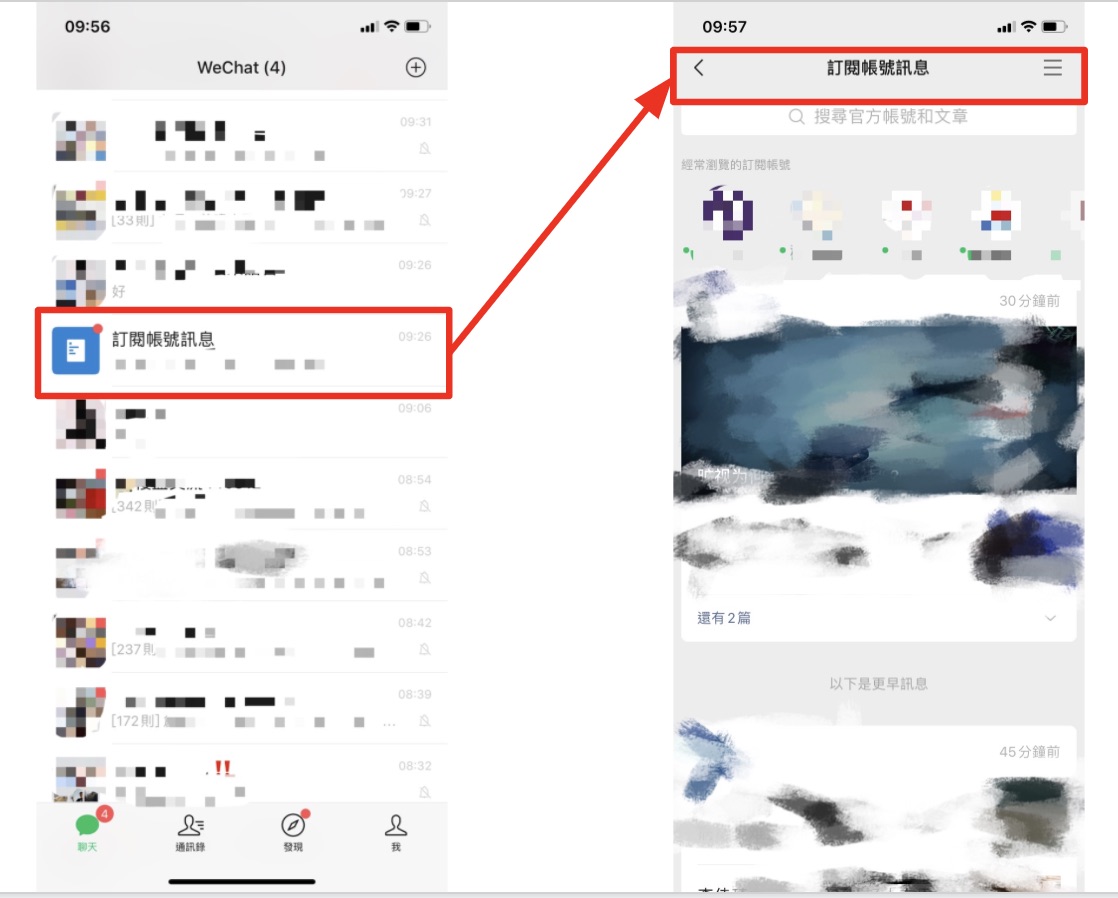 Advantages of the Service Account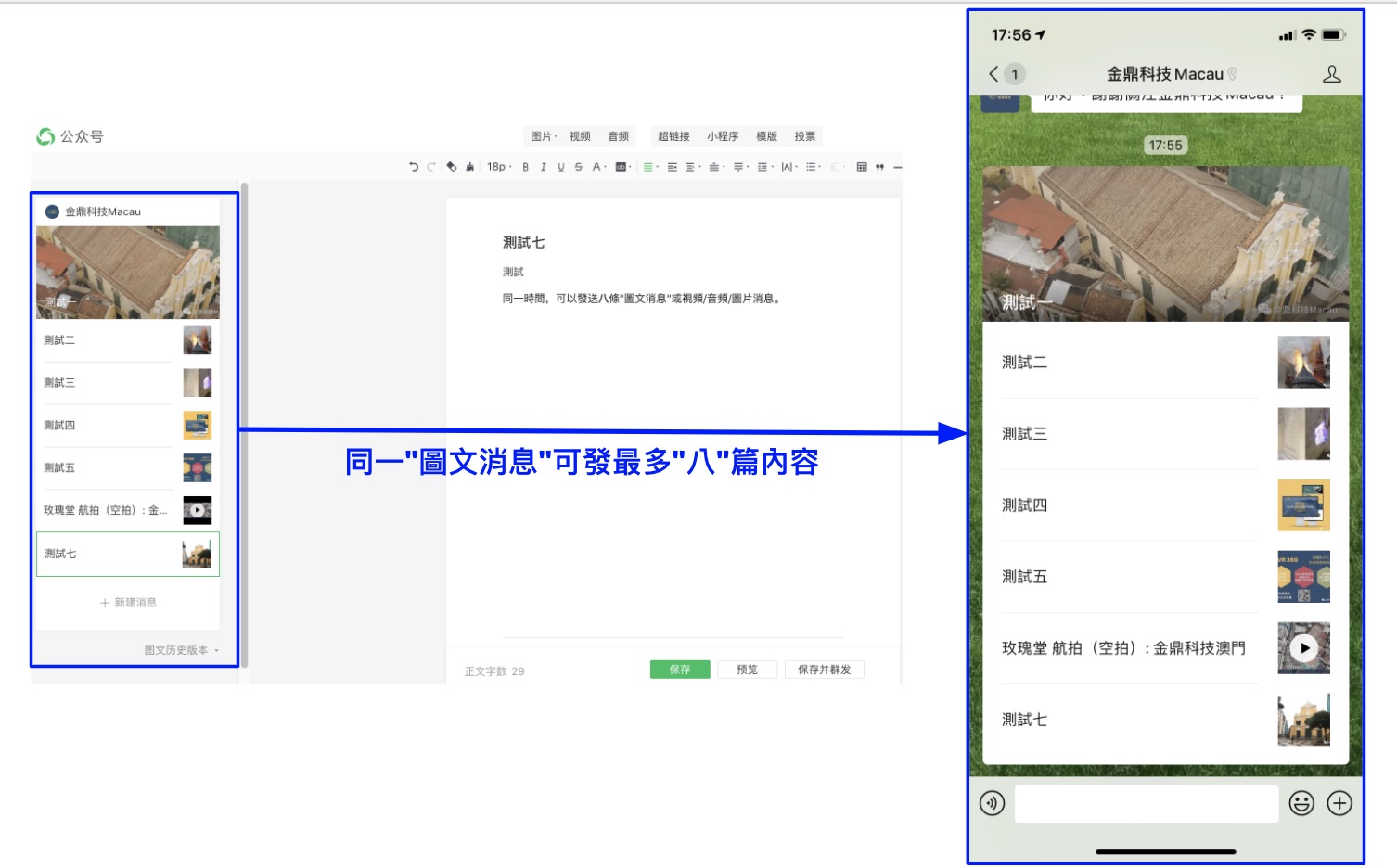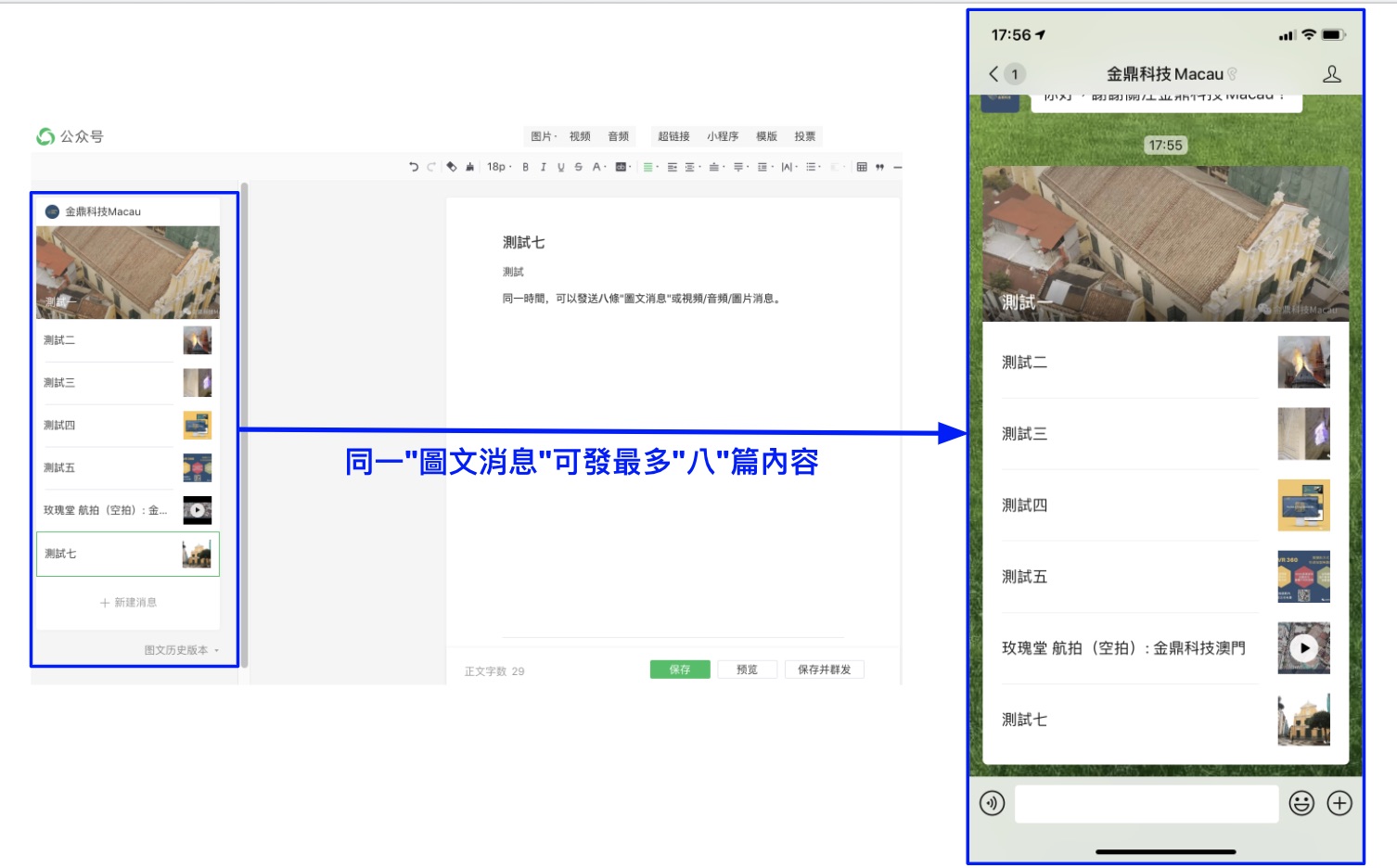 We believe that, for small ordinary enterprises, due to the simple application, all programs can be completed on their own, with no need for intermediary companies. Moreover,  the sending in way of group four times a month is sufficient in marketing. If you really feel that the sending four times a month is not enough, you can choose to send "Images and Texts" and you can send up to eight articles at a time.
In contrast, we still strongly recommend that overseas companies register their own service accounts by themselves.
To learn how to register a service account, please refer to another article that can teach you to easily register a service account just in three steps.
Click on the Link